Studio located at:
2508 20th St.
Kenner, La 70062
(504) 471-2158
The Kenner Dance Academy prides itself on offering quality dance classes at an affordable rate for everyone. We offer dance classes in ballet, tap and jazz for ages 3 & up. We also offer specialty classes in lyrical, contemporary, hip hop, technique and more. Our studio competes in local competitions where we have won numerous awards. You can also find some of our dancers in Mardi Gras parades.
Our dance registration is now open for the 2018-2019 season.


Visit the programs tab to register for Dance, Hip Hop, Just Tap and Ballet.

---
Important Information & Dates to Remember:
Dance Costume fee #1 October 13, 2018
Dance Costume fee #2 November 17, 2018
Family Revue Fee February 1, 2019

Ticket Day TBD (All fees must be paid in full to participate)
Dance Rehearsal at the Pontchartrain Center June 6, 2019
Dance Revue at the Pontchartrain Center June 7, 2019
---
**Tryouts for the 2018-2019 Team will be held:


Sunday, September 16th.
Dance Team: 10:00 a.m.
Baton Team: 11:00 a.m.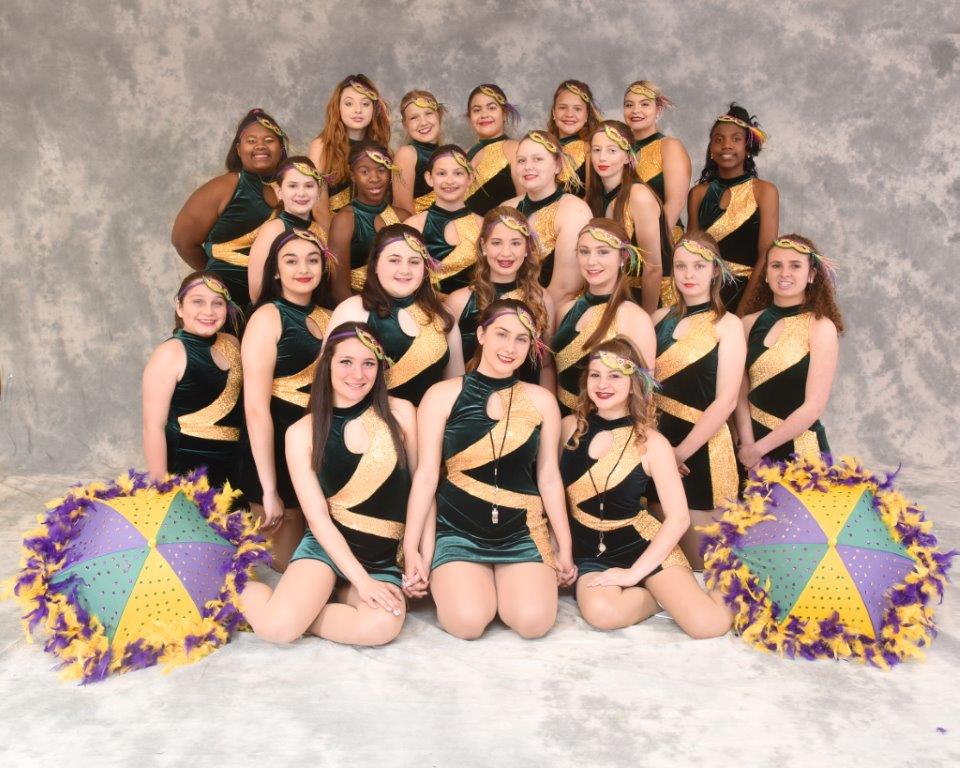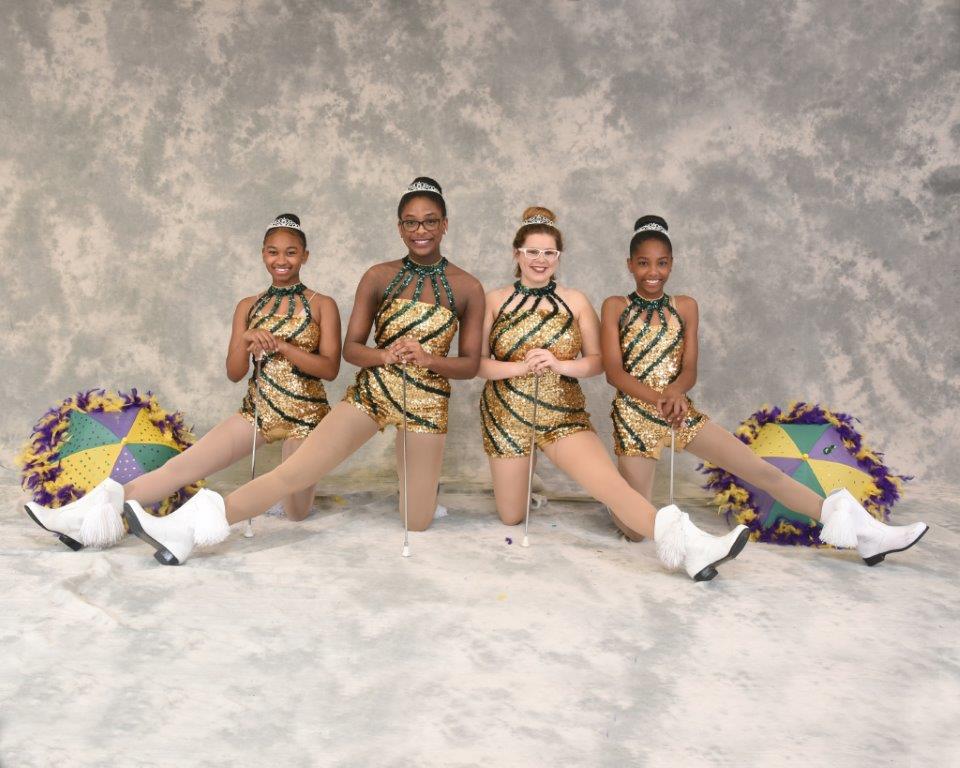 ---
Dance Faculty
Debbie Reese
Debbie has been teaching the art of dance for 33 years to students of all levels and ages. She has been the Kenner Dance Academy Supervisor for 19 years. She was the previous owner of the Deborah Reese Dance Academy for 15 years. She is certified to teach in ballet, pointe, jazz and tap. Debbie also teaches specialty classes such as lyrical, hip hop, contemporary, production, theatrical and competitive dance. Her dance passion began with Jefferson Parish Recreation and quickly moved to training with local dance studios. Throughout her years of training she has attended many conventions and classes locally and in New York. She continues to bring the latest dance training to students at Kenner Dance Academy. She focuses on proper dance technique and educating students in the many styles of the art of dance. She ensures that the students have an enjoyable learning experience. Debbie's experience and knowledge of dance speaks through her student's many accomplishments.
Debbie says "I enjoy sharing my undying passion and knowledge of dance and musical theatre with my students."
Natalie Merrick
Natalie is 35 years old and has been dancing for 33years. She has been dancing since she was 18 months and still continues to this day. She graduated from dance at Deborah Reese Dance Academy in 1993 and received her teaching certification. She was on the dance team in middle school and continued into high school where she was named an All Star Dancer at dance camp. She has attended numerous dance camps and competed for multiple years in dance competitions where she accomplished numerous overall winnings . Natalie was selected to perform in the pregame and half time show for the Superbowl in 2002. This is her 16th year teaching with the Kenner Dance Academy, the first year attending she was asked to join the competition team and was offered a position to teach. She has taught jazz, tap, lyrical, pointe and hip hop at all different levels . Natalie is currently teaching the intermediate and advanced level students.
Natalie says "I love to teach it is more than a job to me and plan to continue on until I can't anymore!"
Megan McFall
Megan's goal is to be given the opportunity to inspire others. Dancing has been a part of her life for over seventeen years, what started out as an extracurricular activity has now become her passion. She has gained a broad knowledge in dance technique from the Kenner Dance Academy where she is now experienced in ballet, jazz, contemporary, tap, and hip hop. For the past 9 years her dedication and love for dance has allowed her to teach and instruct others about the dance art form. Megan is also a member and captain of the dance company called Extreme Voltage. which is a hip hop/ dance team that marches in parades and performs in numerous shows and special events. Megan also received additional training and classes from guest choreographers such as prep classes for the New Orleans Honeybees and Saintsations where she was then a finalist for the New Orleans Honeybees in 2011 and finalist for the New Orleans Saintsations in 2014 & 2015. In her early years she was a member of the New Orleans Outlaws All Star co-ed competitive cheerleading team for 4 years and cheered all throughout grammar school and High School making captain her senior year. She trained with Russian gymnasts at Ivanov's Gymnastic as well as being a member of the gymnastics program for the City of Kenner for 10 years competing across the state winning numerous titles & high scoring awards. Megan currently teaches the beginner and intermediate students.
Megan says "Throughout my life I strive to be the best at what I do, continually pushing myself to the highest level achievable! I want to be that person who inspires other people and say, because of you I didn't give up!"
Lisa Taylor

Lisa has been dancing for 49 years and has been a dance teacher and choreographer for 27 years. She is certified to teach dance by Dance Master of America's (DMA). Over the course of her teaching career, she has taught tap, jazz, ballet, pointe, lyrical, acrobatics, bellydance, modern dance, Hawaiian Dance, line dance and creative dance. She is experienced in teaching both children and adults. She has also studied Irish Dance; Bollywood and Ethnic Dance. Lisa has studied dance in New Orleans, Washington D.C. and New York. She has attended many dance conventions, dance competitions (in which she also competed), workshops and master dance classes. She is always striving to learn new forms of dance to share with her students. Lisa is a graduate of Loyola University where she was a member of the Loyola Ballet. She toured with the Loyola Ballet and had the opportunity to dance at the Grand Ole Opry. She was also a founding member of the Tulane University Dance Team, a dancer at the World's Fair and was chosen to perform in a Walt Disney World movie premiere. She has also been a member of several dance teams and marching groups and has choreographed for summer musical theater. This is Lisa's first year at Kenner Dance Academy and we are excited to have her as part of our dance family.
Lisa says "I can't imagine my life without dance. It is something that just lives in me and nothing brings me more gratitude then to share dance with others."
Angela Cabrera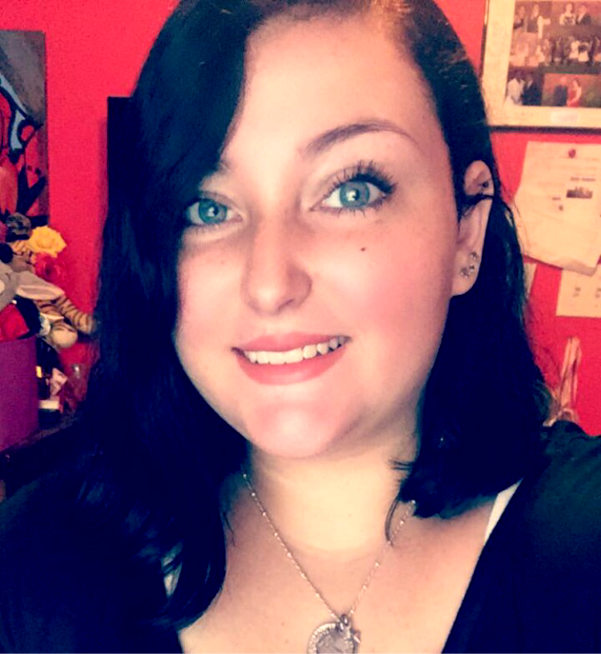 Angela Cabrera has been dancing for 17 years. She became interested in dancing at the age of three and then started dancing at Martha Mayer School of Dance in Metairie, Louisiana where she trained in tap, ballet, jazz, hip-hop, overall technique, and pointe. She became an assistant teacher at the end of her thirteenth year. Angela has accomplished and accumulated all aspects of dance and has received her Teacher Graduate Certification in 2015. She has been part of the Kenner Dance Academy Dance Team and was named captain. She has been teaching the beginner level dancers for the past 4 years, and she loves seeing them shine and grow!

Angela says "I am so excited for the opportunity to teach and pass on my passion for dance."
Kate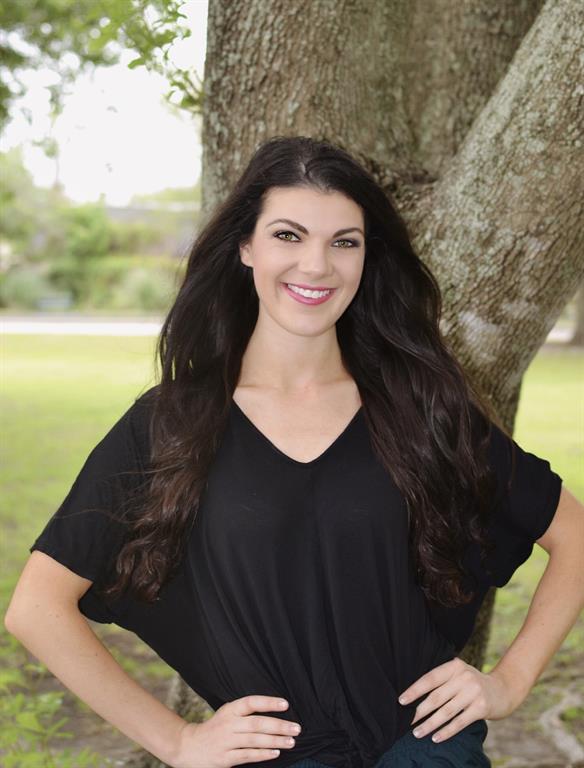 -Lyne Hecker
Kate was born and raised in Metairie, Louisiana and has been dancing for 22 years. She studied under Mrs. Debbie Reese for over 12 years at Kenner Dance Academy, which is where she fell in love with the art of dance. In high school, she was on the Jesuit Jayette dance team, where she performed at football and basketball games as well as competed in local and national dance competitions. In 2013, Kate became a professional cheerleader as a New Orleans Saintsation, performing on the field of the Superdome as well as at various events throughout southern Louisiana, Mississippi, and Florida. In 2014, Kate moved to Orlando, Florida where she was a member of the Walt Disney World entertainment department, performing in various parades and character performances. Kate has taught hip hop, jazz, tap, ballet, and technique to children ages 3-14 in Baton Rouge, Louisiana. She graduated from LSU in 2016 and is now a preschool teacher, working with children with special needs.

Kate says "I'm so excited to teach at the dance school that laid the foundation for my own passion and to pass on that love of dance to my students."